Why Developers Are Using LAMP as Website Development and Hosting Environment?
If we look around, we will find that almost every single business, local or national, is now listed online. They are following the motto of "Go online or go home" which is a slightly altered version of "Go hard or go home". Anyway, if you are wondering why more and more businesses are going online and what is the need to do, there are so many blogs answering that and I am not here to talk about that.
No, I am here to talk about something more.
Amid all the noise related to the new technologies coming up for website development, a large chunk of the website developers are adopting, what is increasingly becoming popular as, LAMP.
Several organisations like Capital Numbers, WillowTree, Inc., Amity Software Systems Limited, and many more, who are at the forefront of the innovation and technological advancements, are also rolling the wheel for website development using LAMP as website development and hosting environment.
So, the obvious questions that arise from this observation are "What in heaven's name is LAMP?" and "What is so special about LAMP that developers are making it their best friend?"
While Spongebob and Patrick are thinking the answers to these questions, you and I have got a lot to talk about. So, I am going to answer all your questions without further ado.
LAMP — What is it?
Nope, has got nothing to do with Aladdin or evil sorcerer Jafar. Do you sense any relation between website development and a legend from The Arabian Nights? I don't. Now let's talk serious, please? I have got a job to do. Thank you.
LAMP is an acronym for Linux, Apache, MySQL and PHP.
Nobody can deny the fact that website development, over the years, has come a long way and have evolved considerably in the recent decade. But, with the development and introduction of various technologies, tools, and languages, choosing of right development and hosting environment becomes difficult for the system administrators and IT professionals.
This has given birth to questions like "What operating system is the best for website development?", "Which programming language should one use for optimum designing?", "Using of what webserver is the best?" etc. To answer these questions, several researchers and website developers came together to try various combinations to find the best combination of an operating system, programming language, web server and database.
Why developers prefer using LAMP?
In the business world, there are not many who are aware of the term LAMP. But I am sure that if you are a developer or an enthusiastic programmer, then you have must have engaged yourself to one of the components of the LAMP at least once.
The first and foremost reason for the popularity of using LAMP tools for website development and hosting environment is that all the components of LAMP are Open Source Software free platforms. What's that mean? It means that you can download any of these software from their official websites without having to pay a single penny. Moreover, you are free to make any changes and mould the software as you wish without the fear of any legal consequence.
I am going to give a brief of all the components of the LAMP which will discuss their feature. Based on that, you can decide why it is becoming increasingly popular.
1. LINUX
This is the first component of the LAMP; an operating system. Development of LINUX was a project by a group of volunteers from around the world. Based on the way UNIX operates, it follows a GPL agreement.
Did you know that the first Mars ROVER sent by NASA used LINUX as the operating system? As NASA gave it a green light, the popularity of using LINUX grew. The ROVER was designed in such a way that it had to be restarted after arrival. And surprisingly enough, after sending out the restart command, the ROVER sent its first transmission one hour later.
2. Apache
Apache is a web server. Computer and programming enthusiasts know that Apache is the main web server that is supplied with any package. Apache is quite famous and still widely used despite better and more advanced web servers available now.
Apache offers HTTP services for the web hosts. Using this, a client and server connection is established which is used for connecting and communicating. Therefore, Apache is the most popular webserver available. And also because it is free. Humans have got a special corner for free stuff.
Not only free, but Apache is also open-source software. It supports server-side scripting languages like MySQL and PHP.
3. MySQL
MySQL, as most people know, is database software. What is the need for a database? Every single webs application needs a software which stores and sort the data and content. This software is called a database. MySQL is the most popular choice of the database as it is a database management system which supports a fairly large number of online applications.
The records that can be saved in MySQL are large, is multithread and support multi-users. Being open-source software, MySQL allows the users to manage the database using PhpMyAdmin where a user can execute several tasks without ever having to write a single line of code.
4. PHP
The final component of LAMP is the programming language PHP. A unique language, it is easy to use by system administrators and programmers. As mentioned above, PHP is a server-side scripting language which is pre-optimised for website development. The core of many website pages resides with PHP. Over the years, it has developed to allow the generation of web pages without integrating HTML (HyperText Markup Language).
Using PHP, a client machine can send a request to the server asking for a file to be executed. If you are using Apache as a web server, the HTTP executes the PHP file on the server. What is the benefit? It can easily read and write operations by accessing the MySQL database. Furthermore, using Apache as a web server returns the results as HTML to the client machine. This is displayed on the user's machine using the browser of choice.
So, kids, what do we learn today?
We see that LAMP is a reliable installation stack which allows a developer large scale website hits and optimum server uptime. Along with a great performance and smooth handling of the relational databases, LAMP stack establishes itself as the optimum free open source solution. Consequently, a large proportion of the developer crowd is getting drawn towards it and the popularity of LAMP as website development and hosting environment is increasing.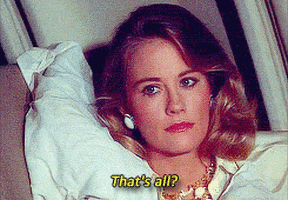 Yeah, that is all. For now. I will be back with another great insightful article soon. Till then, drop in with any of your queries that rose and I will be glad to answer them.
Please follow and like us: